Shilajit Extract
Shilajit Extract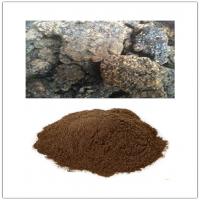 Specification: Liquid extract/Powder 10:1
Active Ingredients:Hippuric acid, humic acid, fulvic acid
Appearance:Dark brown or dark brown sticky liquid powder
Product description:Shilajit is the most important drugs of Ayurvedic health science (Ayurveda school) . It is similar to a previous raw asphalt material, grasses, organic combination of compact large number and the composition of the adhesive-like substance. It tastes bitter, and it smells similar to the old cow urine.
Please feel free to

  for: Product Quotation ( Product suppliers),COA (Certificate of Analysis), New Sales
Promotion,New Products,And any other assistance.

After send online enquiry, we will reply you as soon as possible, if not get any response on time please contact us by Tel or Email.
1. Email: sales@aushealthingredients.com
2. Tel: +86 592 536 5868
3. WhatsApp: +86 189 6516 2351
4. Send enquiry online: