Potato extract
Potato extract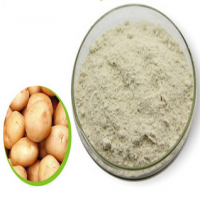 Appearance:Brown Yellow Powder
Shelf life:2 years
Storage:Avoid exposure to sunlight,Keep dry 
Product description:
1.Antioxidation, antimutation and liver protection.
2.Strengthen body physiques.
3.Lose weight and fit, and even anticancer.
4.It is becoming the optimum food owning to its non-pollution, green and
organism characteristics.
6.Purple Potato embody affluent nutrition of Selenium and anthocyanidin.
Please feel free to

  for: Product Quotation ( Product suppliers),COA (Certificate of Analysis), New Sales
Promotion,New Products,And any other assistance.

After send online enquiry, we will reply you as soon as possible, if not get any response on time please contact us by Tel or Email.
1. Email: sales@aushealthingredients.com
2. Tel: +86 592 536 5868
3. WhatsApp: +86 189 6516 2351
4. Send enquiry online: