L-Glutamine
L-Glutamine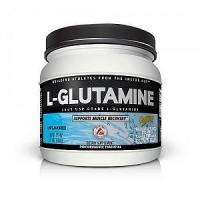 CAS:56-85-9
Product Description:L-Glutamine (abbreviated as Gln or Q) is one of the 20 amino acids encoded by the standard genetic code. It is not recognized as an essential amino acid, but may become conditionally essential in certain situations, including intensive athletic training or certain gastrointestinal disorders.[citation needed] Its side-chain is an amide formed by replacing the side-chain hydroxyl of glutamic acid with an amine functional group, making it the amide of glutamic acid. Its codons are CAA and CAG. In human blood, glutamine is the most abundant free amino acid, with a concentration of about 500-900 μmol/.
Please feel free to

  for: Product Quotation ( Product suppliers),COA (Certificate of Analysis), New Sales
Promotion,New Products,And any other assistance.

After send online enquiry, we will reply you as soon as possible, if not get any response on time please contact us by Tel or Email.
1. Email: sales@aushealthingredients.com
2. Tel: +86 592 536 5868
3. WhatsApp: +86 189 6516 2351
4. Send enquiry online: