Jaguar C13/S ,C14/S;Guar Hydroxypropyl Trimonium Chloride
Jaguar C13/S ,C14/S;Guar Hydroxypropyl Trimonium Chloride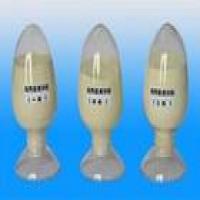 Specification:25kg
Function:13, 14 - S - S is in natural guar gum on the skeleton of the barge by quaternary ammonium salt cationic branched chain formed by water soluble quaternary ammonium polymer compounds. Used in shampoo can improve hair comb, used in bath products, can strengthen the skin moisturizing feeling, used in skin creams to strengthen skin moisturizing, smooth feeling. In hair and skin surface to form a breathable film, has excellent protection.
Please feel free to

  for: Product Quotation ( Product suppliers),COA (Certificate of Analysis), New Sales
Promotion,New Products,And any other assistance.

After send online enquiry, we will reply you as soon as possible, if not get any response on time please contact us by Tel or Email.
1. Email: sales@aushealthingredients.com
2. Tel: +86 592 536 5868
3. WhatsApp: +86 189 6516 2351
4. Send enquiry online: