SEPIGEL 305
SEPIGEL 305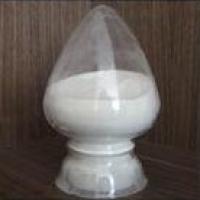 Specification:25KG
Function:SEPIGEL 305  is a water soluble polymer. Due to its molecular chain contains a certain number of polar groups, it can through the adsorption of suspended solid particles, water makes a bridge between particles or by charge neutralization condensed to form larger particles flocculate. So, it can accelerate the settlement of particles in suspension, has a very clear clarification, to speed up the solution to promote such as filtering effect.
Please feel free to

  for: Product Quotation ( Product suppliers),COA (Certificate of Analysis), New Sales
Promotion,New Products,And any other assistance.

After send online enquiry, we will reply you as soon as possible, if not get any response on time please contact us by Tel or Email.
1. Email: sales@aushealthingredients.com
2. Tel: +86 592 536 5868
3. WhatsApp: +86 189 6516 2351
4. Send enquiry online: